Magnolia Bakery's Cupcakes
YIELD 24 cupcakes
TIME About 45 minutes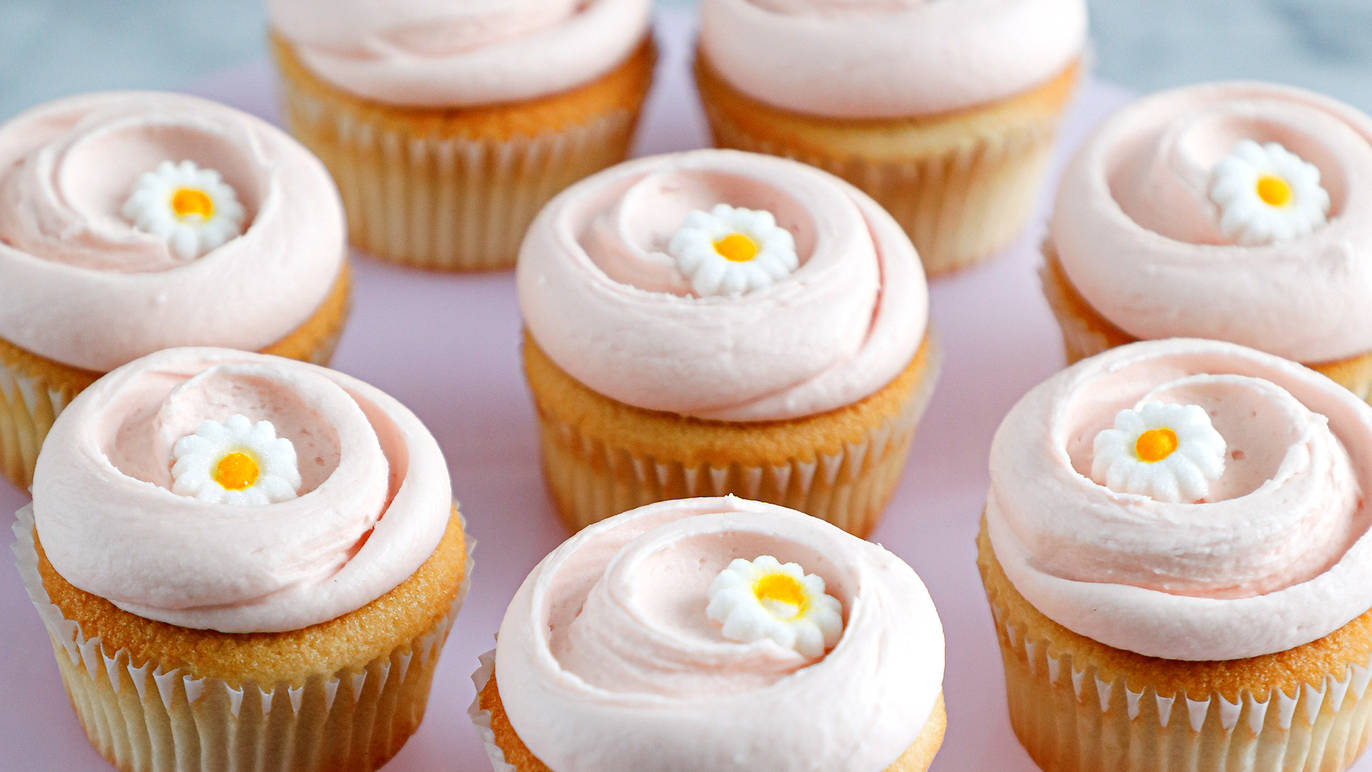 INGREDIENTS
1 cup (2 sticks) of unsalted butter, softened, plus extra for greasing pans
1 ¼ cups all-purpose flour, plus extra for dusting pans
1 ½ cups self-rising flour
1 cup milk
1 teaspoon vanilla extract
2 cups sugar
4 large eggs, at room temperature
PREPARATION
Step 1

Preheat the oven to 350 degrees. Line two 12-cup muffin tins with cupcake papers. Mix the flours together in a bowl. In a glass measure, mix the milk and vanilla.

Step 2

In a large bowl, cream the butter with an electric mixer at medium speed until smooth. Add the sugar gradually and beat until fluffy (about 3 minutes). Add the eggs one at a time, beating well after each addition. Gradually add the flour mixture, alternating with the milk and the vanilla, beating well after each addition. Spoon the batter into muffin cups about 3/4 full.

Step 3

Bake until the tops of the cupcakes spring back when lightly touched, 20 to 22 minutes. Remove cupcakes from the pans and cool on a rack before icing.